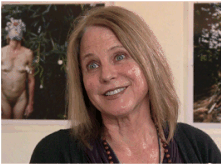 Holaday Mason

, poet and photographer, has authored three collections,

The Red Bowl - a Fable in Poems

with audio CD (Red Hen Press, 2016),

Dissolve

(New Rivers Press, 2011),

Towards the Forest

(New Rivers Press, 2007). She co-authored with Sarah Maclay

The She Series - A Venice Collaboration

(What Books, 2016). The exhibit "Holaday Mason - Two Literary Photographic Explorations" ran at the Mike Kelley Gallery, Beyond Baroque Foundation in Venice, CA in the spring of 2016. In this interview, Mason discusses the connections between her poetry and photography with Mariano Zaro, host of our

Hyphenated Poets

series.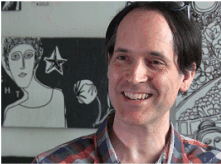 Caley O'Dwyer

is a poet and visual artist whose work earned an Academy of American Poets Prize in 1998 and a Helene Wurlitzer grant for poetry. He won the 2000 "Images of Texas" poetry contest judged by Yusef Komunyakaa for the

Dallas Morning News

. His first collection,

Full Nova

, was published in 2001 by Orchises Press. His forthcoming second collection,

Light, Earth and Blue

, features poems responding to the abstract paintings of Mark Rothko (1903-1970). In 2008, his poem

Four Darks in Red, 1958

was displayed at a Rothko retrospective at the Tate Modern Museum in London alongside the painting for which it was written. His poems have appeared in numerous journals including

The Spoon River Poetry Review

,

Prairie Schooner

, and

Ekphrasis.

In this interview, he discusses the relationship between his writing and visual art work.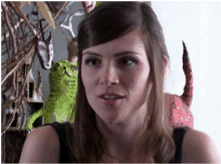 Chelsea Bayouth

is an LA poet and artist who creates specialty costumes and puppets for various feature films, stage plays, and television, including

Spiderman, Man of Steel

and

Wicked,

and the Cartoon Network show Robot Chicken.

In 2014, Bayouth published her debut poetry collection,

Beaus & Eros

. A 2008 graduate of Cal Arts,she is co-founder of Reign of Diamonds Press, publisher of poetry and art books, and hosts the Poetry Speakeasy readings at The Coop in Los Feliz.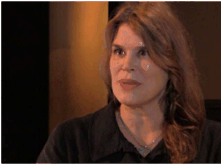 Jennifer Holmes
is a poet and a stage director. Along with directing an annual play series at the Ruth B. Shannon Center for the Performing Arts at Whittier College where she is a professor of theater and communications, Holmes has worked at L.A.'s Odyssey Theater, Casa 0101 in Boyle Heights, the Colombia International Theater Festival in Barranquilla, Colombia, and the American College Theater Festival at the Kennedy Center in Washington, D.C. In a conversation with host Mariano Zaro, she discusses how theater informs her poetry and vice versa. Her work includes

Whispers

which gives voice to characters from famous plays and Greek mythology;

She

, about the varieties of social constrictions women confront; and

Mouth,

a collection of confessional poems.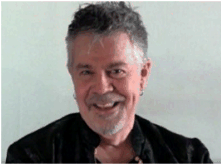 CHILD, m.

is a Los Angeles composer and performer who has authored five poetry chapbooks, most recently "Our Lady of the Weeping Palms" (Fall of Man Press, 2009). His work has appeared in

Askew

,

No Exit

,

Mad Poets Review

, and

No Theme Anthem

. His latest CD is

Bicycle to Nowhere

. In this Hyphenated Poets interview, he performs two of his poems and discusses the intersection between his music and poetry.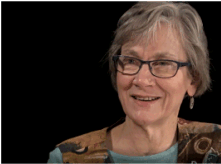 Nance Van Winckel

combines poetry with visual art in a form she calls PhoToems. She has authored eight poetry collections, most recently

Our Foreigner (Beyond Baroque Books)

, winner of the 2017 Pacific Coast Poetry Series Prize. Her collection,

Pacific Walkers

(U. of Washington Press, 2014), was a finalist for the Washington State Book Award. Van Winckel has received three Pushcart Prizes, a

Poetry Magazine

's Friends of Literature Award, two National Endowment for the Arts Poetry Fellowships, and awards from the Poetry Society of America, among other honors. Her poems have appeared in

Poetry, The American Poetry Review,

Field, Volt, The Kenyon Review, a

nd

Ploughshares.

She teaches in the Vermont College of Fine Arts low-residency MFA in Writing Program. She lives in Spokane, Washington.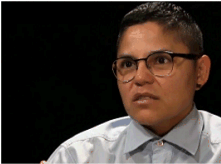 In her poetry collection,

Everybody's Bread

(Kórima Press, 2015),

Claudia Rodriguez

counters the negative narratives of life in her home town of Compton and celebrates her Mexican heritage and the freedom she finds in expressing her sex, sensuality and love. In 2016, she received an Artists in Residence Grant from the City of Los Angeles, Dept. of Cultural Affairs, creating a show-stopping multi-media performance, part of the Downtown LA "Grant Performances" series. She is a founding member of Butchlalis de Panochtitlan, a sketch-driven group that performed widely for ten years. Her work has appeared in

Mexican American Baseball in the Pomona Valley

(Arcadia Publishing, 2014),

Baby Remember My Name: An Anthology of New Queer Girl Writing,

edited by Michelle Tea

(Carroll & Graf Publishers, 2007), and in

Chicana/Latina Studies: the journal of MALC.




Interviews with poets who are also active in other art forms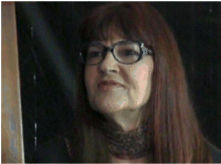 Alexis Rhone Fancher

is an L.A.-based poet and photographer who has authored four collections, most recently,

Junkie Wife

(Moon Tide Press, 2018) and

Enter Here

(KYSO Flash, 2017). Her photos are published worldwide and have appeared on the covers of the literary journals,

Nerve Cowboy

,

Heyday

,

Witness

,

Pithead Chapel

, and

The Chiron Review

. Since first submitting her poems to publications in 2012, her work has appeared in over 200 journals, anthologies and literary sites, including

Verse Daily

,

The American Journal of Poetry

,

Rattle

,

Plume

,

Slipstream

,

Nashville Review

,

Pittsburgh Poetry Review,

Tinderbox

,

The MacGuffin

,

Rust + Moth

, and

Diode

, as well as the anthology,

Best American Poets, 2016.

A multiple Pushcart and Best Of The Net nominee, Alexis is poetry editor of

Cultural Weekly

.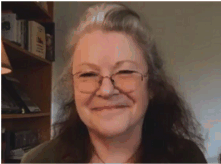 The daughter of actors and member of a working-class family of artists, actors, teachers and writers,

Beth Ruscio

has had a long career as an actress and, in recent years, become an award-winning poet. Her first full-length collection,

Speaking Parts

, won the 2018 Brick Road Poetry Prize and was published by Brick Road Poetry Press in 2020. Her work has appeared in
Tupelo Quarterly, Tulane Review, Spillway, Malpais Review, High Shelf, and Apeiron Review.

She has been a featured poet and frequent contributor to

Cathexis Northwest Press and Cultural Weekly.

Her work has been included in the anthologies

Dark Ink - Poetry Inspired by Horror; Beyond the Lyric Moment; 1001 Nights;

and

Conducting a Life: Reflections on the Theater of Irene Fornes

. She was second prize winner in the 2011 Beyond Baroque Best Poem Contest and, in 2007, was named an L.A. Newer Poet by the Los Angeles Poetry Festival.