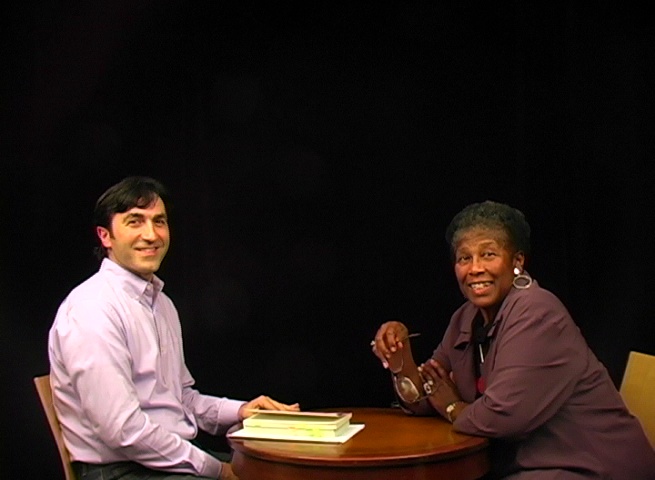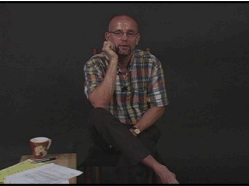 Notes from an interveiw
by Mariano Zaro


Wanda Coleman arrived at the Poetry.LA studio for our May 11th interview with an "audience," her husband, poet Austin Straus, her younger sister, Sharon Evans and Sharon's husband, Rick Rogers (the New Vaudeville team of Evans & Rogers). I was already intimidated; I was about to interview an iconic poet. Having her family seated just outside camera range, as in a small theater, made me even more nervous.

When I first came to California in 1994, Wanda was already a highly revered poet. I had the honor to meet her after one of her readings (brilliant, with live music) at Beyond Baroque. Now, 19 years later, here she was, the great Wanda Coleman, in all her complexity, with all her untamable talent, sitting down to answer my questions.

.

From the very beginning she put me at ease; she was open, real. She was intelligent without pretending to be "clever," without wanting to be clever. She laid her life and her poetry craft on the table, in plain sight, unafraid. Her words that day were transparent, strong, often unexpected.

She was able to break patterns, prejudices; she spoke at times almost violently and, yes, with tenderness and humor. There was plenty of laughter in our conversation.
When I learned of her death, her words in the interview became more intense, more present.

I wondered if I had asked the right questions. It doesn't really matter; her passion was so evident, so alive--her passion for life and poetry, for the inquisitive mind..
"What do you remember the most about the interview?" somebody asked me. "Wanda´s disarming generosity," I said.

If we have more questions, if we want the conversation to be continued, we can always go back to her work, her courageous legacy.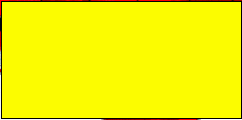 Tribute to Heart Press publisher, poet
C. Natale Peditto
(1943-2013) by Jeff Rogers. Click
HERE
.