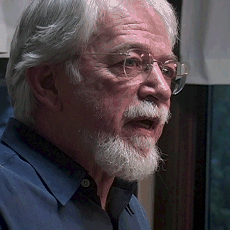 Valley Contemporary Poets
Tarzana Community & Cultural Center
Tarzana, CA
1/17/2010


Luvina magazine reading hosted by La Palabra
Ave. 50 Studio, Highland Park
Los Angeles, CA
5/7/2010


Poetry.LA Interview Series
Poetry.LA Studio
4/26/2014

B.H. Fairchild

is one of SoCal's most nationally recognized poets. His poetry explores working class lives in the small towns in Texas and Kansas where he grew up. His collections include

The Blue Buick: New and Selected Poems

(W.W. Norton, 2014),

Usher: Poems

(W.W. Norton, 2009),

Local Knowledge

(W.W. Norton, 2005),

Early Occult Memory Systems of the Lower Midwest

(W.W. Norton, 2003), and

The Art of the Lathe

(Univ. of Maine, 1998). Fairchild received the William Carlos Williams Award, the Kingsley Tufts Poetry Award, the Aiken Taylor Award, the Arthur Rense Prize from the American Academy of Arts and Letters, among many other honors.




Subscribe to us on YouTube