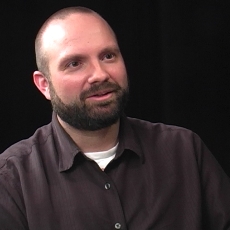 Poets Beyond the Half Shell
Beyond Baroque Literary / Arts Center
Venice, CA
4/15/2007


Poetry.LA Interview Series
Poetry.LA Studio
7/6/2013

Timothy Green

is the author of

American Fractal

(Red Hen Press, 2008) and editor of the poetry journal RATTLE. His poems have appeared in many journals, including

The Connecticut Review, Fugue, Mid-American Review,

and

Nimrod International Journal.

In this Poetry.LA interview, he discusses his work, creative process, the current role of poetry, and other topics.





Subscribe to us on YouTube